Hello Darling,
Today we are going to talk about my number one, all time favorite product! Its my go to, my must have and can't get enough of.
I believe that each and every single one of you needs a leave in conditioner. I won't lie my first few years behind the chair, I didn't even know what a leave in was! So to all the clients who went with out in the early days, I'M SO SORRY!
Not all leave-in products are created equal, don't be fooled by the many imposters out there. Hands down the number one leave in is COLOUR FANATIC by PUREOLOGY. I carry it in my salon and it's on my counter at home.
Pureology is a top of the line home hair care company. They ensure that all of their materials are 100% Vegan and sulfate free! Not to mention that it smells absolutely amazing!
In the salon you may hear me say "21 spray", which refers to the twenty-one amazing benefits of using it. Here I have listed my top favorites!
How To Use:
1. To start, spray 3 to 4 pumps directed primarily at the middle and ends of your hair
2. Comb through to evenly disperse the product
3. A rule of thumb I teach my clients is, after you have sprayed on the product, give it a good feel by running your hands through your hair. You should be able to tell that there is product on when it is wet, however, when the hair is dry, there shouldn't be any residue. Sometimes this can take a couple of tries to figure out if you need more or less.
4. After you have sprayed the appropriate amount of product continue with any other hair care or styling products you may use.
5. Continue with your regular style routine!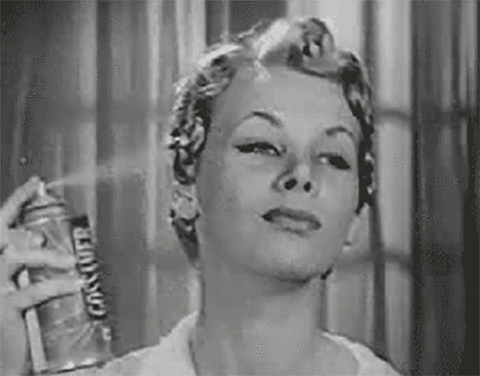 Hot Tips!
- This is an unbelievable detanlger! Just a couple of sprays on your child's hair in the morning (wet or dry) can save you a lot of headaches!
_ You should ALWAYS protect your hair before going to the beach or getting in the pool. I will spray this in to protect my color if I'm going to be outside for any lengthy amount of time. Your hair is a personal investment think of this as insurance!
- Try to avoid spraying this directly on your roots. The hair closest to your scalp is the newest and being cared for by your natural oils, so it doesn't need the same amount of care as the ends. Spraying too much, too close to the roots can result in a greasy appearance.
- Leave in conditioners are part of the HAIR CARE family, this means it will greatly benefit the condtion of your hair but it won't help with giving you hold to your daily style. Keep that in mind and don't throw away your volumizers or texture sprays!
So whether you color your hair or don't, blow it out or let it air dry, this product is a necessity for amazing hair! It's easy to use and is guaranteed to make an improvement to any hair situation!
Sincerely,
Your Friendly Neighborhood Hair Snob
#salonproduct #pureology #leavein #haircair #product #musthave #conditioner